I have made a reading goal for this year, and that's to surpass the number of books that I've read in 2014. I've completed 20 books last year and my aim is to read 35 books in 2015 but I failed *__*
I've read less this year, argh. Maybe I'll just set an achievable goal in 2016 or maybe just manage my time (and activities) better so I can read more books.
Anyway, here's the list of what I've read and my comments and most memorable lines but no book reviews 😛
I'm just sharing this as you might want to look at some of what I've read and maybe find something interesting. And this exercise of reviewing what I've read throughout the year will give me a good kick in the butt to read more next year (hopefully).
1.Anna Karenina – Leo Tolstoy
– The very first book I have read this year, a very good start to the year.
2. Responde – Norman Wilwayco
– Full of angst. Full of angas (how do I translate this word?). This book, for me, should be read by mature readers as this is a bit of a Rated PG.
3. Madaling Araw – Inigo Regalado
– For me, as beautiful as Tolstoy's Anna Karenina. A novel that every Filipino should read. A novel that every Filipino should be proud of.
4. Lying Under the Apple Tree – Alice Munro
– As always, a good compilation of short stories by Madame Munro.
5. And the Mountains Echoed – Khaled Hosseini
Khaled Hosseini's novels are painfully beautiful.
They say, Find a purpose in your life and live it. But, sometimes, it is only after you have lived that you recognize your life had a purpose, and likely one you never had in mind.

But time is like a charm, you never have as much as you think.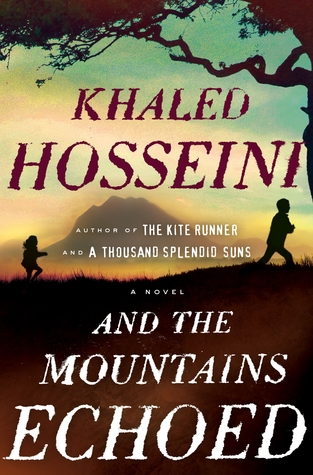 6. I Know Why the Caged Bird Sings – Maya Angelou
This book is about Maya's experiences being a black girl in America, in the earlier years when, as we all know, equal rights between the whites and the blacks weren't as it is today.
Colors weren't true either, but rather a vague assortment of shaded pastels that indicate not so much color as faded familiarities.
7. Persuasion – Jane Austen
For me, not really as good as Pride & Prejudice.  Rephrase: I like Pride & Prejudice more.
8. Outliers – Malcom Gladwell
10,000 hours rule
The book is really good and this 10,000 hours rule got stuck in my head (and realized I could have been a great guitarist or writer if I could have practiced for more than 10,000 hours – and maybe now its too late LOL).
9. Anne of Green Gables – L.M. Montgomery
A refreshing -feel good- read.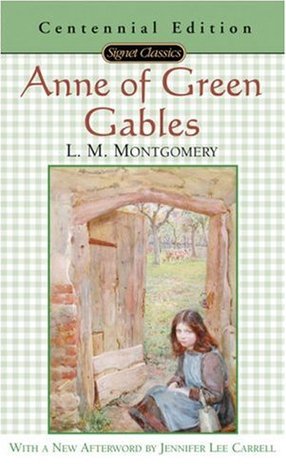 10. The 100-Year Old Man Who Climbed out the Window and Disappeared – Jonas Jonasson
This guy, Jonas Jonasson, is just hilarious.
11. The Red Queen – Philippa Gregory
I happen to pick-up Gregory's The White Queen by accident and I liked her. She writes historical fiction, much about old English Royal Rivalries. However, this book, The Red Queen is just extremely heavy that I had to look for a very light (and hilarious) read afterwards.
12. The Girl Who Saved the King of Sweden – Jonas Jonasson
I had to read Jonasson's book right after a heavy English historical fiction. Another, hilarious book. Seriously, you can't be serious while reading this.
13. Kite Runner – Khaled Hosseini
For you, a thousand times over.
This line resonated in my head long after I've finished reading the novel. And this is the line that always comes to my mind whenever this book is mentioned.
If by chance you have read this or if you'll get a chance in the future, you'll understand why this line is unforgettable.
14. Wag Lang Di Makaraos – Eros Atalia
A good read.
15. Para Kay B – Ricky Lee
I wish I could have read this book when I was still single. My view about love was different  I'm curious about how I could have reacted to this novel back then.
But still, this is a very good book. And since I'm not single anymore, I could say  – Dahil hindi lang yung mga single ang dinedevastate ng pag-ibig (and a post about this will soon follow – or maybe not too soon ha ha).
16. Rizal Without The Overcoat – Ambeth Ocampo
A book every Filipino should read.
17. Bones of Contention – Ambeth Ocampo
Another book every Filipino should read.
I suggest that before reading Ocampo's books, you should unlearn all that you know about history or at least all that you have learned from school and start with a clean slate.
Unfinished Books:
The Invention of Wings – Sue Monk Kidd
The Great Gatsby – F. Scott Fitzgerald
It bored me. Sorry, maybe I need to reread the whole book later on with fresh eyes.
Taguan-Pung at Manwal ng Pagpapatiwakal – Eros Atalia
I dunno. I just felt like I don't want to continue reading this as of the moment.
Long Walk to Freedom – Nelson Mandela
I started reading the first few pages (of a very thick book) and I thought I need to read this while seating in a nice quiet corner, and I can't find that quiet corner as yet.
Look Who's Back – Timur Vermes
This book was suppose to make me laugh and it did initially but it bored me out after some time.